Product Information
Tabicat shower screens are sure to complement your bathroom with stunning form and optimal function. We take great care in each installation, making sure that gaps are even and seals are thorough and tidy. Our shower screens use Australian-made toughened glass which meets Australian standards.
Frameless Shower Screens.
---
We specialize in 8-10mm frameless shower screens, using locally toughened custom-made glass that meets Australian standards, and only the best quality solid brass/stainless steel hardware that is available. Some options include:
European (glass) and American (aluminium) style headers
Bracing and/or support bars, using sturdy solid brass components
Polycarbonate strike, to aid in water deflection
Bath screen hinge systems which allow full 180 degree opening of doors
Quality frameless sliding screens with stainless steel components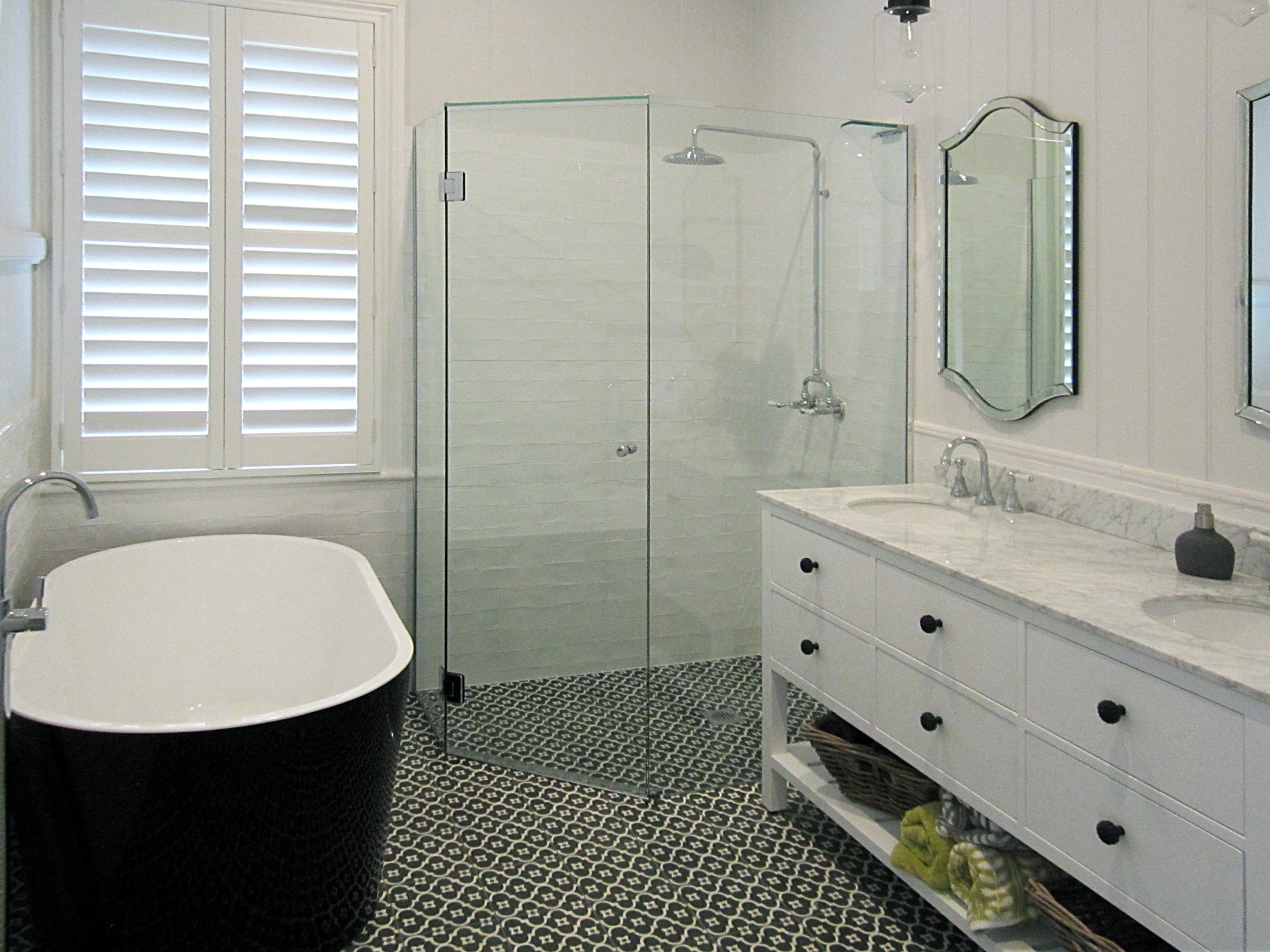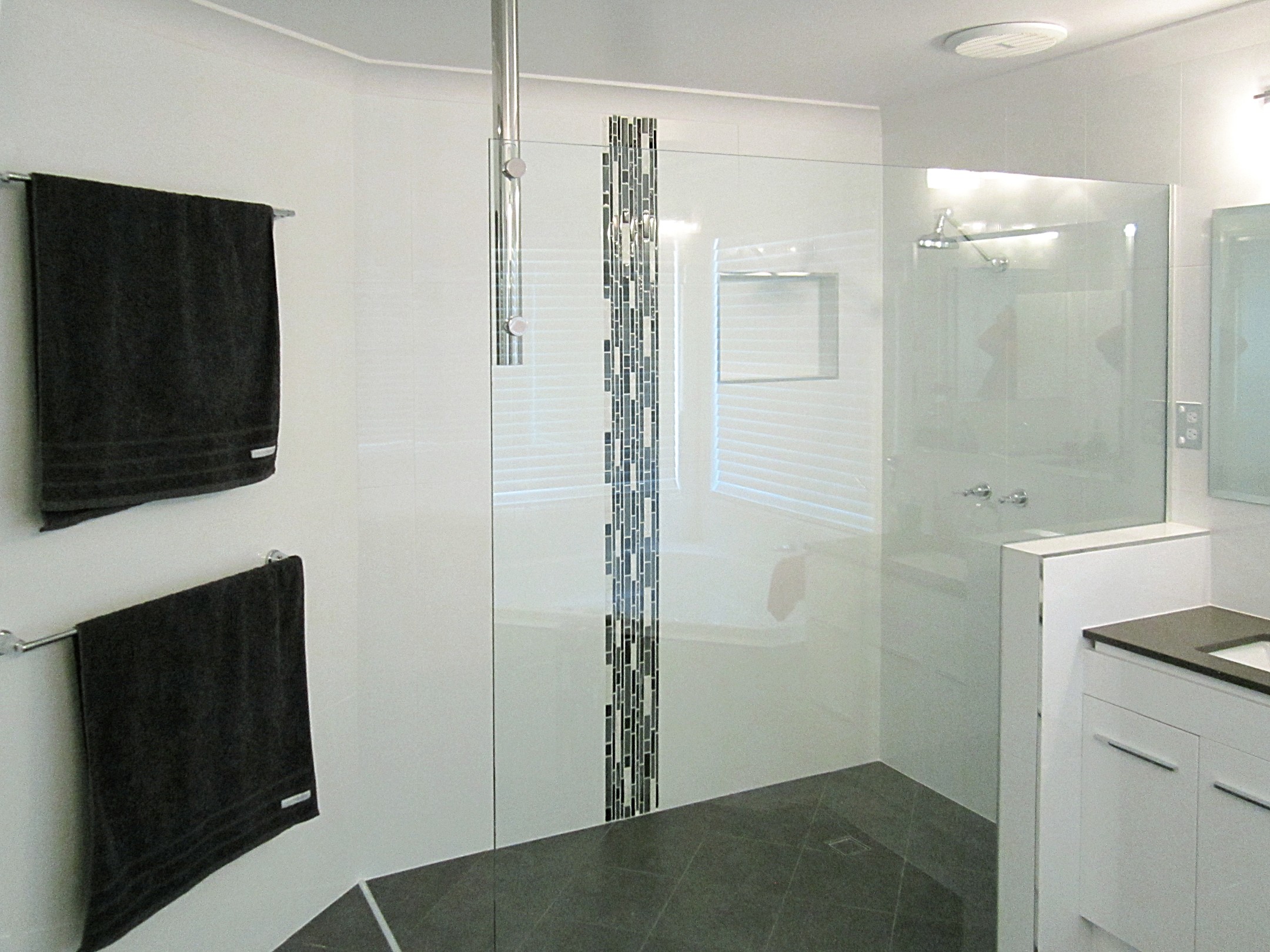 Semi-Frameless Screens.
---
Our "Shadow" is a custom-made semi-frameless screen, which utilizes 6mm glass. Options include front-only, 90 degree and 135 degree truncated styles.
Our Shadow screens are measured and fitted with the same care and attention to detail as our frameless screens, and offer the clean, attractive look of semi-frameless at a competitive price.
Currently our semi-frameless shower screen is unique in the market, as the use of rubber glazing has been omitted, and there are no points on the screen in which water can get inside or underneath. Installation of our semi-frameless screen can take somewhat longer compared to other screens, however, the resulting product offers superior longevity and ease of cleaning.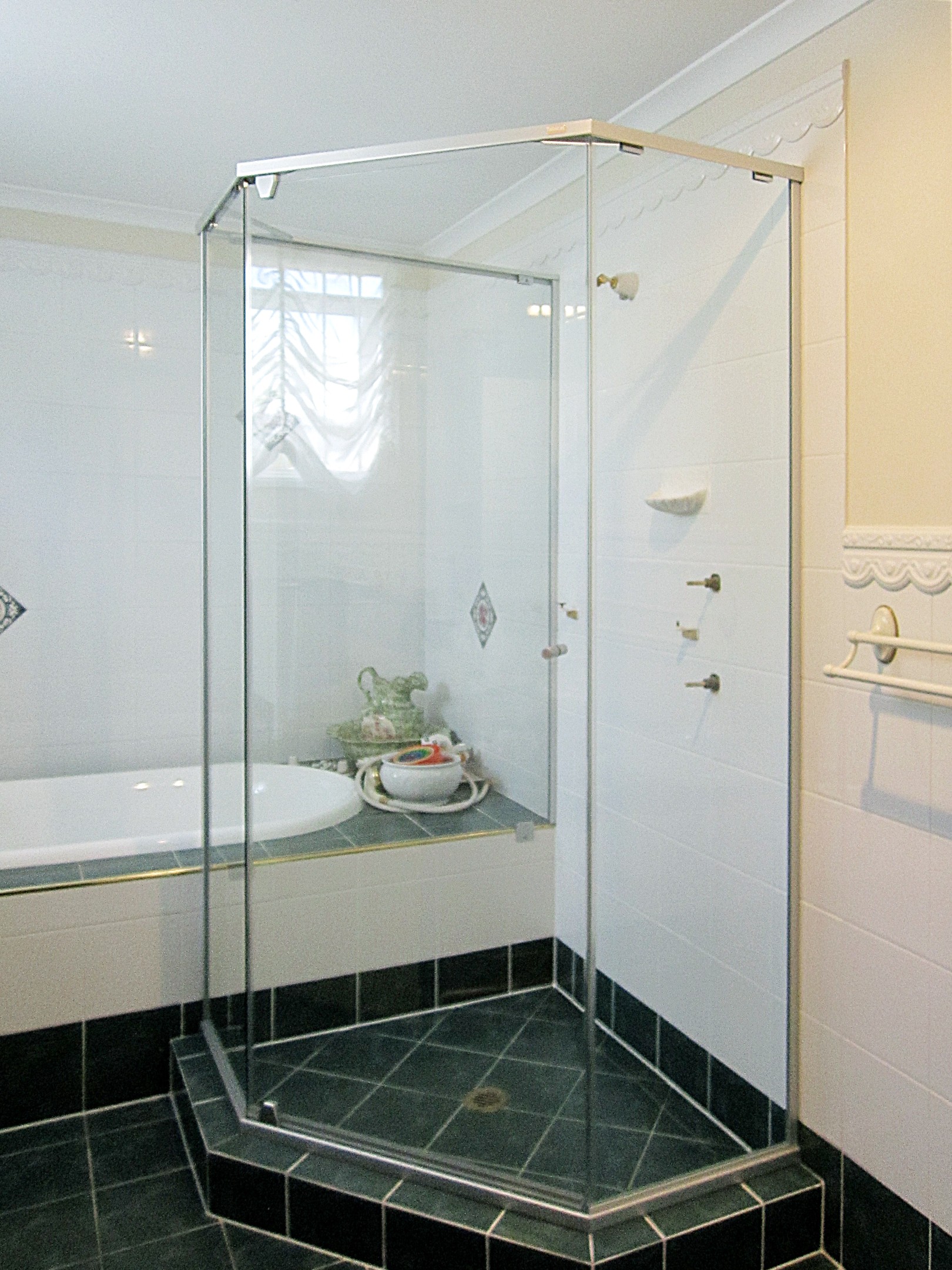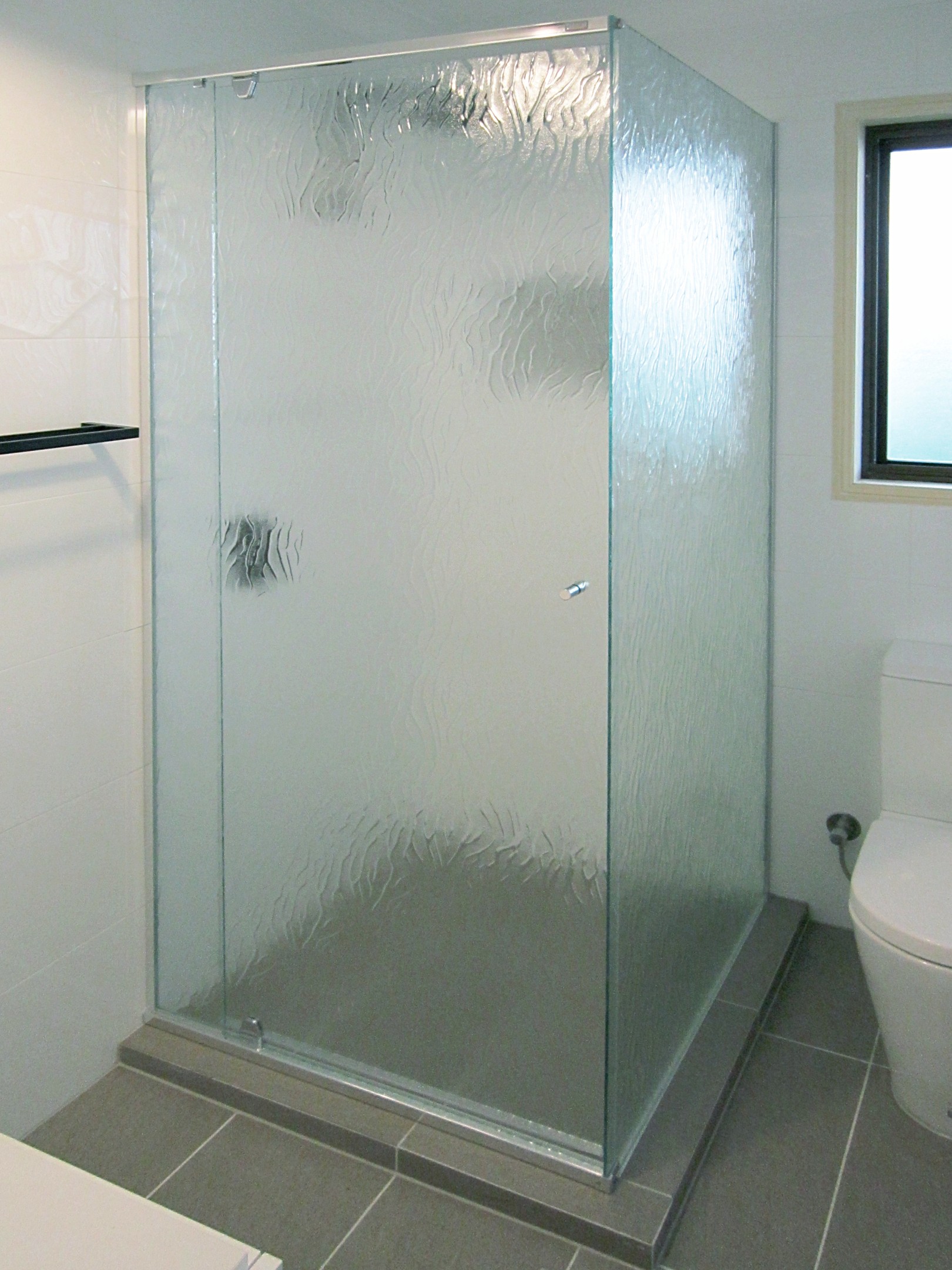 Mirrors.
---
The Perfect Finishing Touch for Your Bathroom
Tabicat offer custom mirrors in a variety of shapes and finishes. Mirrors are measured to suit existing tiles, or can be installed prior to tile placement.
Frameless mirrors are available in either flat polished edge, or with a 16-25mm bevel. Framed styles, including micro-frame mirrors, are also available.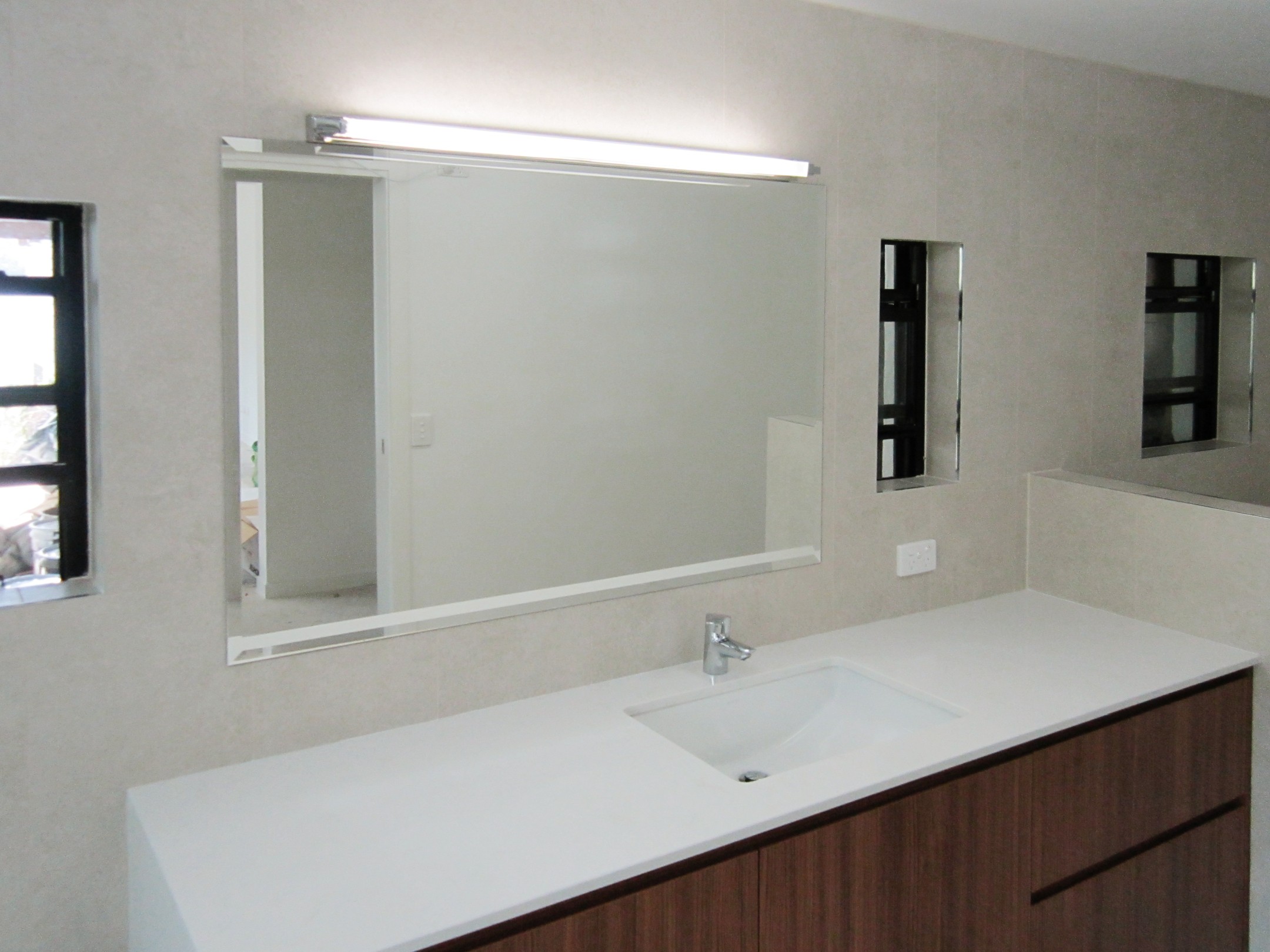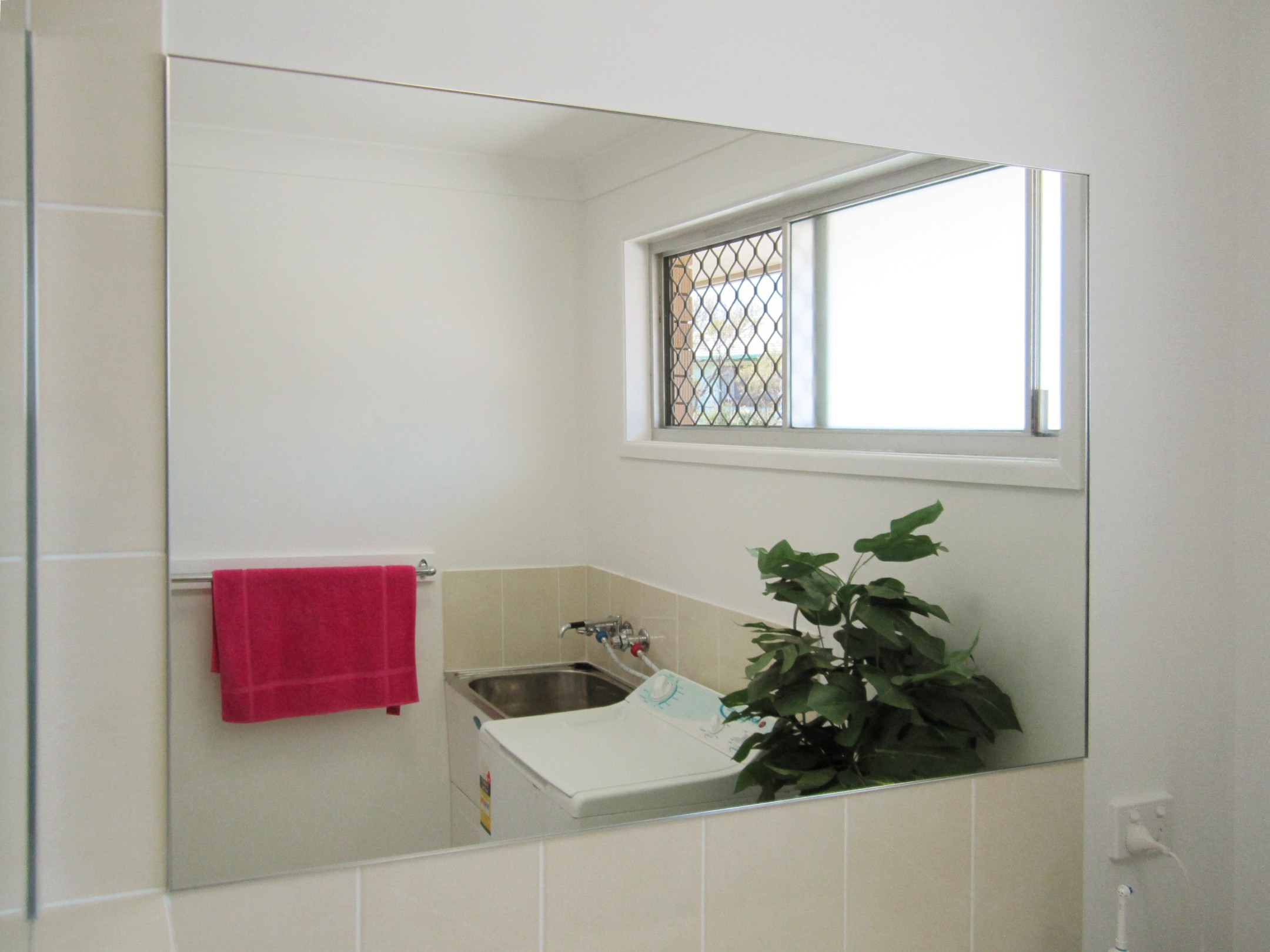 Splashbacks.
---
We at Tabicat understand that splashbacks are one of the main focal points of your kitchen or bathroom, and that's why our splashbacks are carefully measured and fitted to ensure maximum precision. As with all our products, we source high-quality materials for our splashbacks, including glass with a bonded pigment, which comes with a ten year warranty; this covers colorfastness, bubbling and peeling, to which normal painted glass is susceptible, particularly near heat sources.
Many splashbacks today are made with regular glass; however, Tabicat only uses toughened glass, for additional durability.